Events for foreign guests
Szentendrei Teátrum
June 25, 2021 – August 28, 2021
György Lőrinczy Intro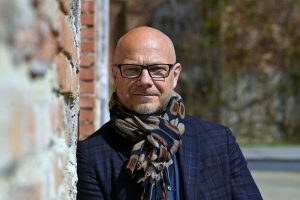 Dear Friends of the Arts!
It is a great honor to be named director of the 52-year-old Szentendrei Teátrum in May this year, following great predecessors. My encounter with the city is not new, with a thousand threads that tie me to Szentendre and the Danube bend. My parents met at the Franciscan High School, and I spent most of my childhood in Leányfalu. During the pandemic, I decided to move out to our vacation home in Szigetmonostor. I'm not only close to Szentendre for personal reasons: as a junior theater manager, I worked here nearly 30 years ago as part of a great team. At the time, I did not believe what Piroska Molnár, Ferenc Novák, József Gregor, and József Ruszt had predicted: that creative production would become my career. Now, I have the opportunity to return to my roots, and I would like to continue the tradition of the Szentendrei Teátrum to create a series of events of national importance in a unique atmosphere. To do this, I called upon the ancient walls, mysterious doors, and windows of the Művészet Malom (Mill of the Arts), with a "mini-amphitheater" built in front of it. This year is still influenced by the ongoing pandemic, as we can only now present our planned shows of the cancelled theatrical season. Still, I feel that in addition to the great traditional programs, I can already succeed in sharing my long-term plans, which in four words are: quality, variety, uniqueness, universality. What is the recipe for a successful summer theatre repertoire? Great atmosphere, a unique location, a variety of activities, delightful divas, charming, talented male performers, the fresh approach of young artists, and of course, good weather. We believe all of this is a given.
In the summer of 2021, I look forward to welcoming you with much love!
György Lőrinczy
Director